Fly Waters Expeditions at Southern Way Charters; Dogwood Lodge - Louisiana Marsh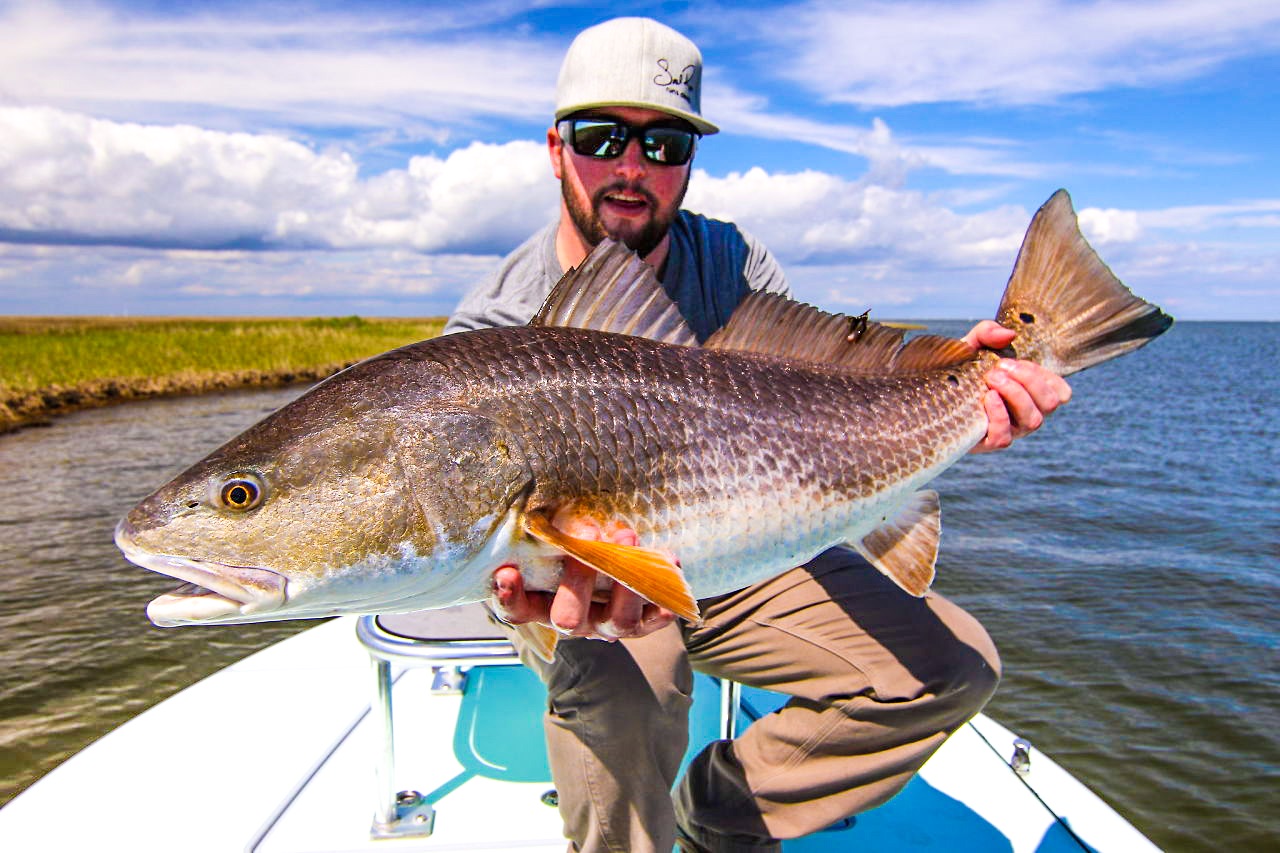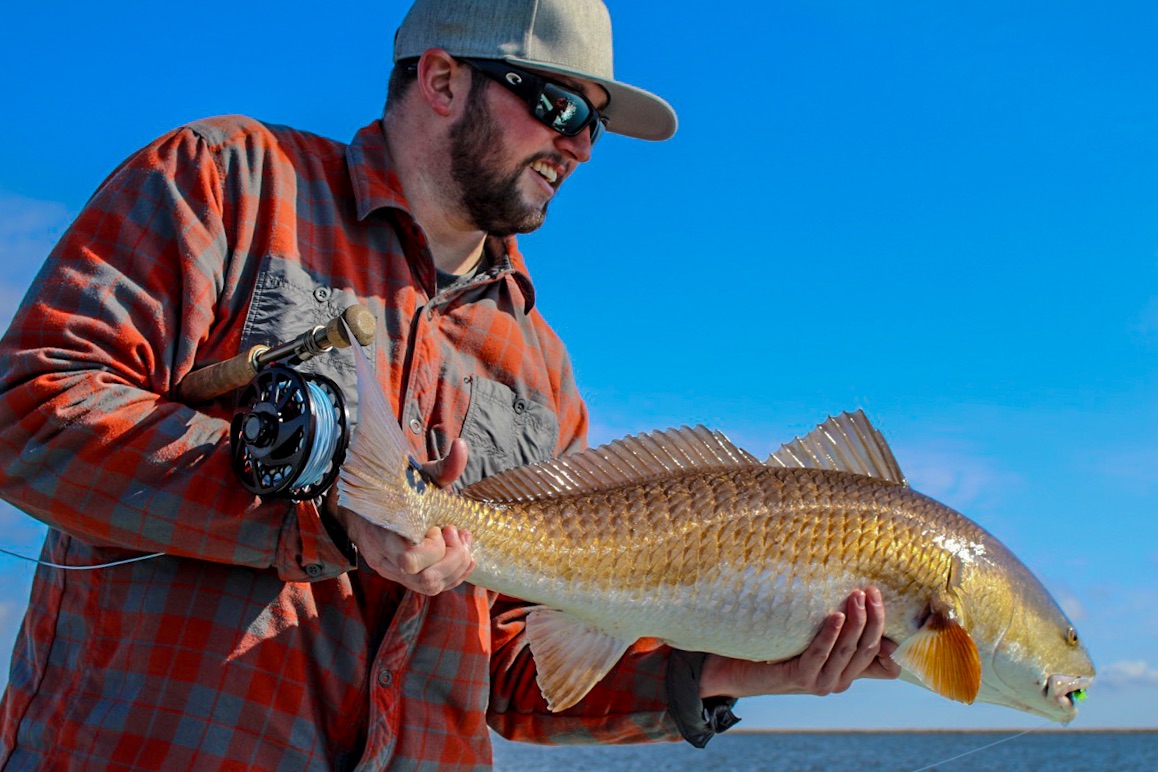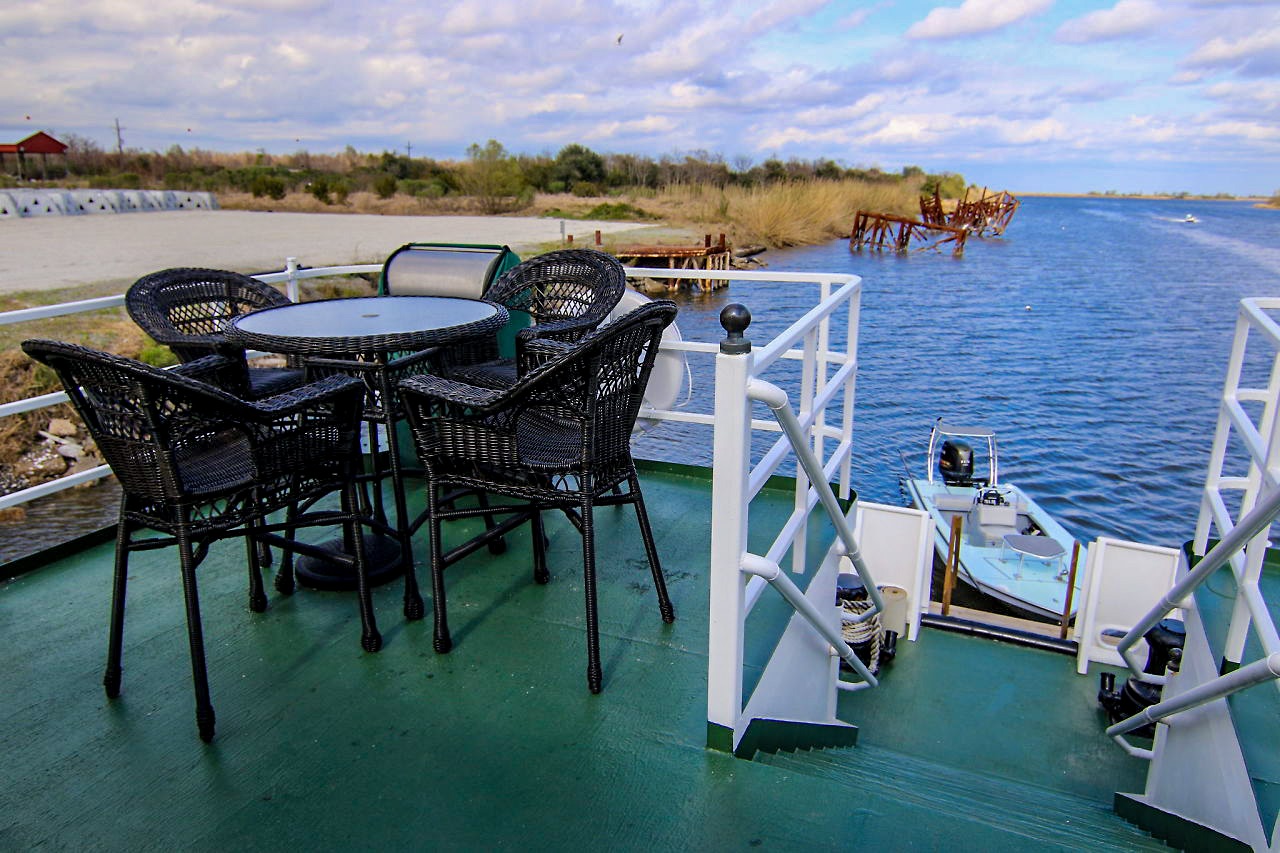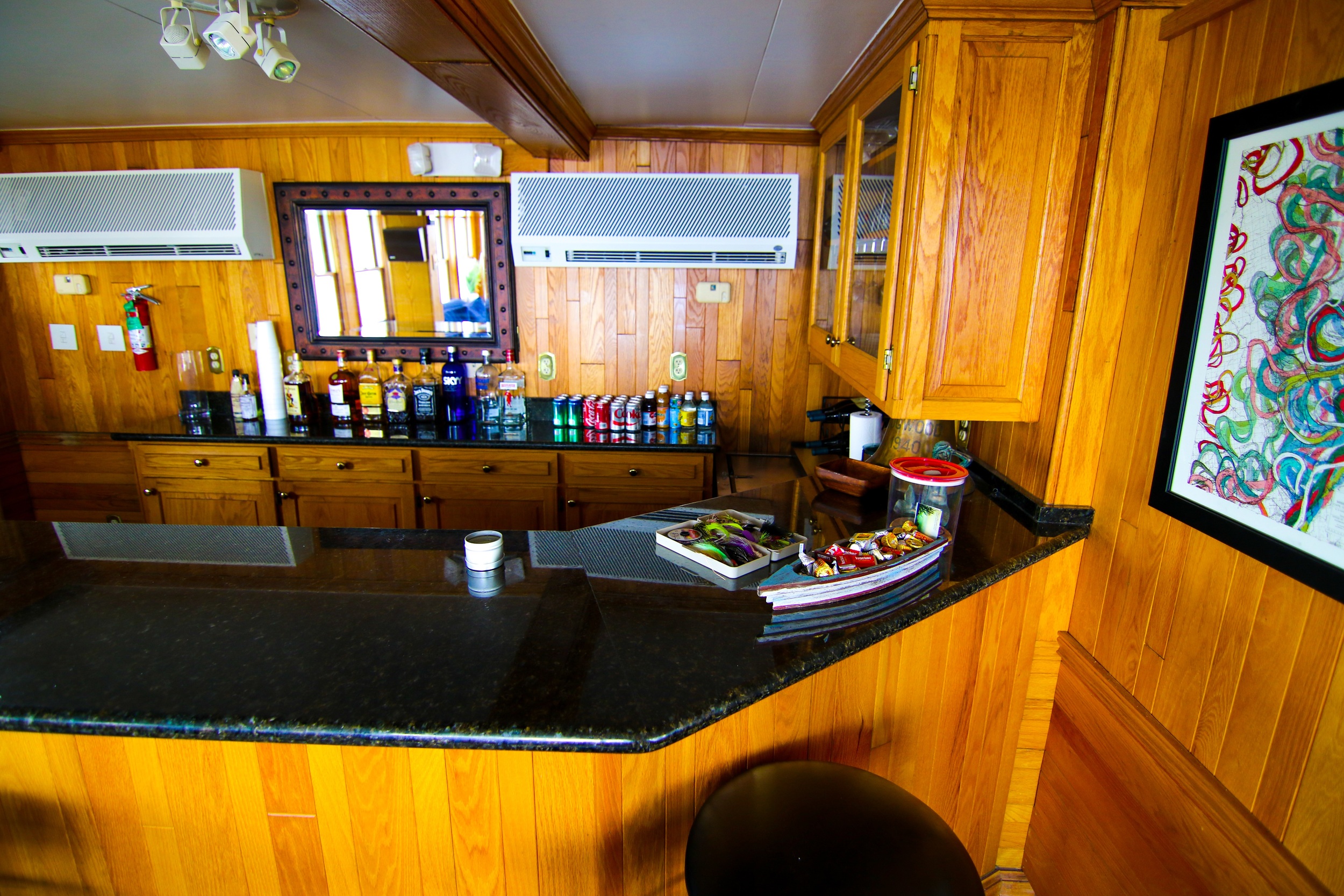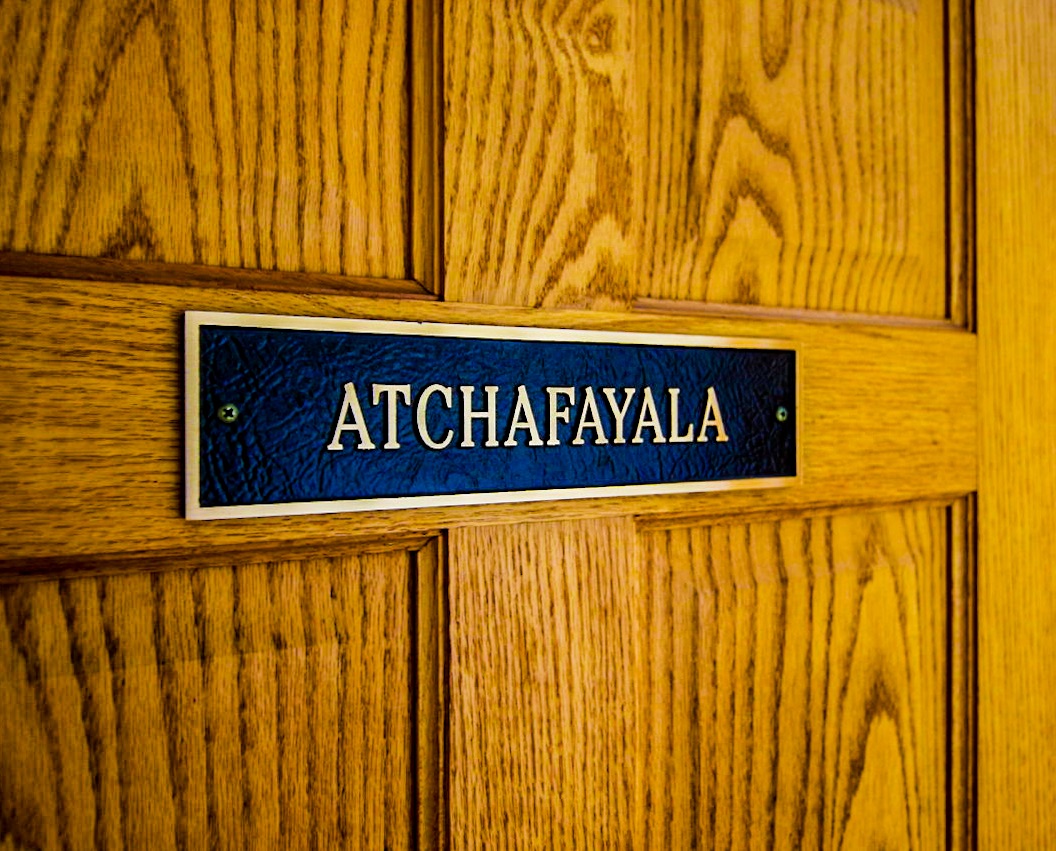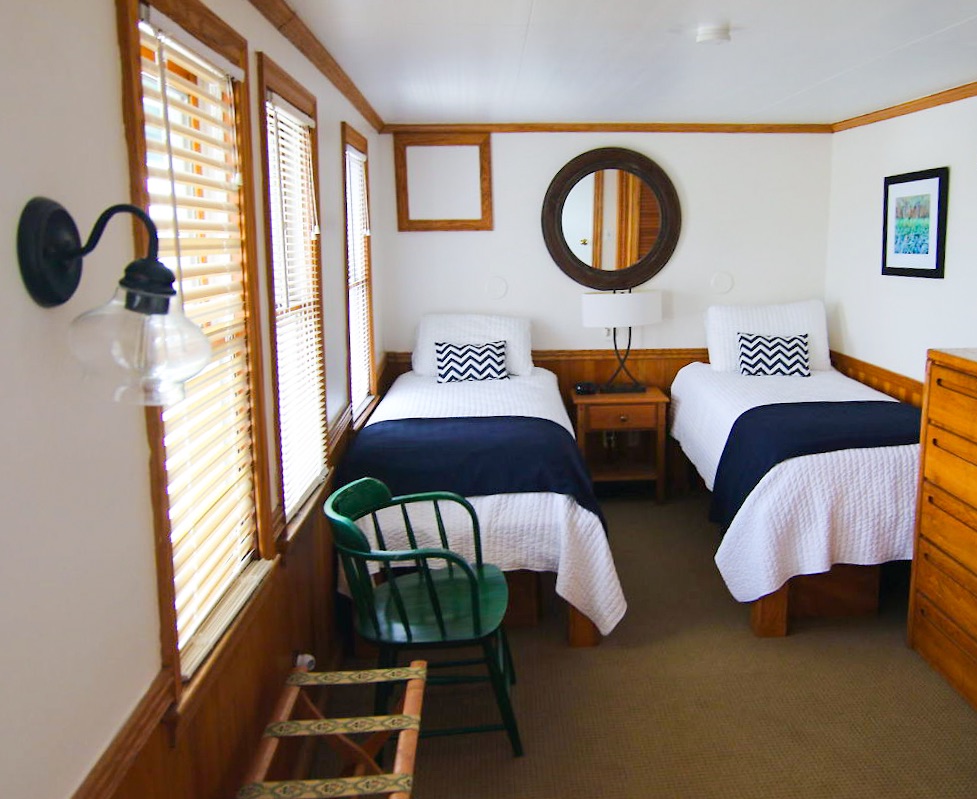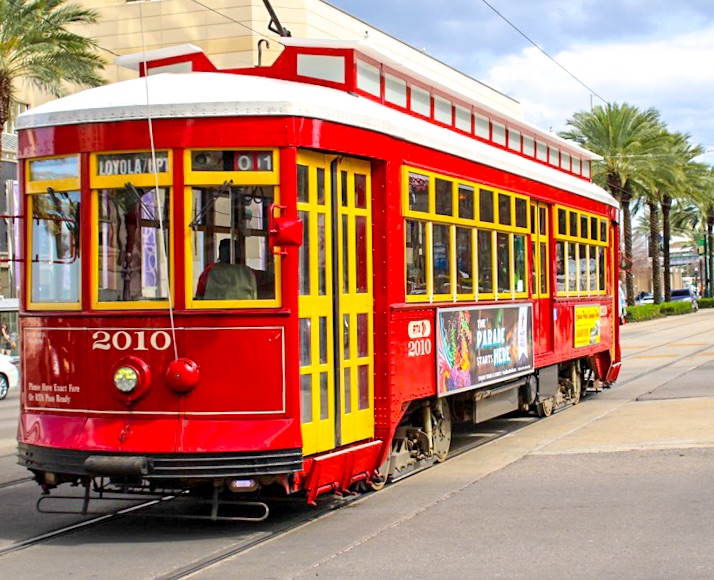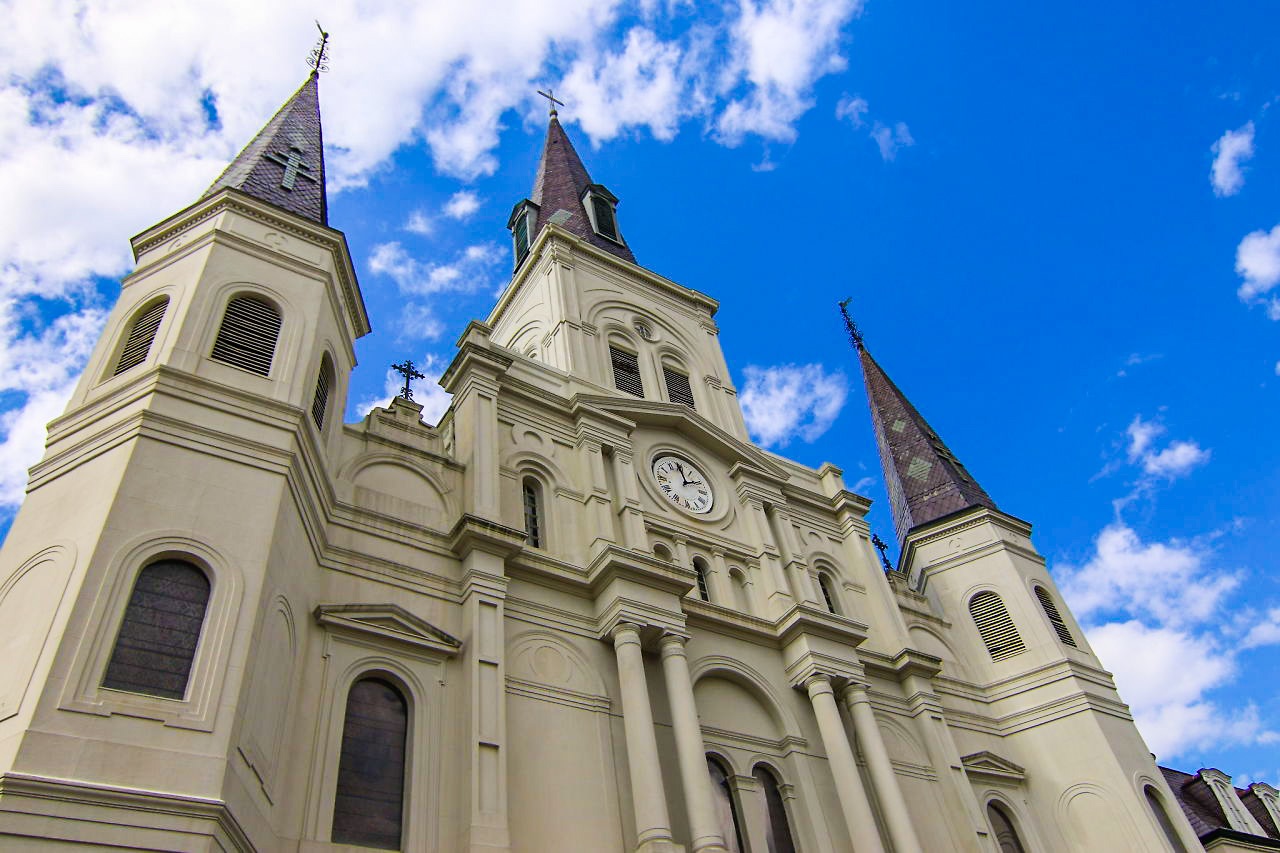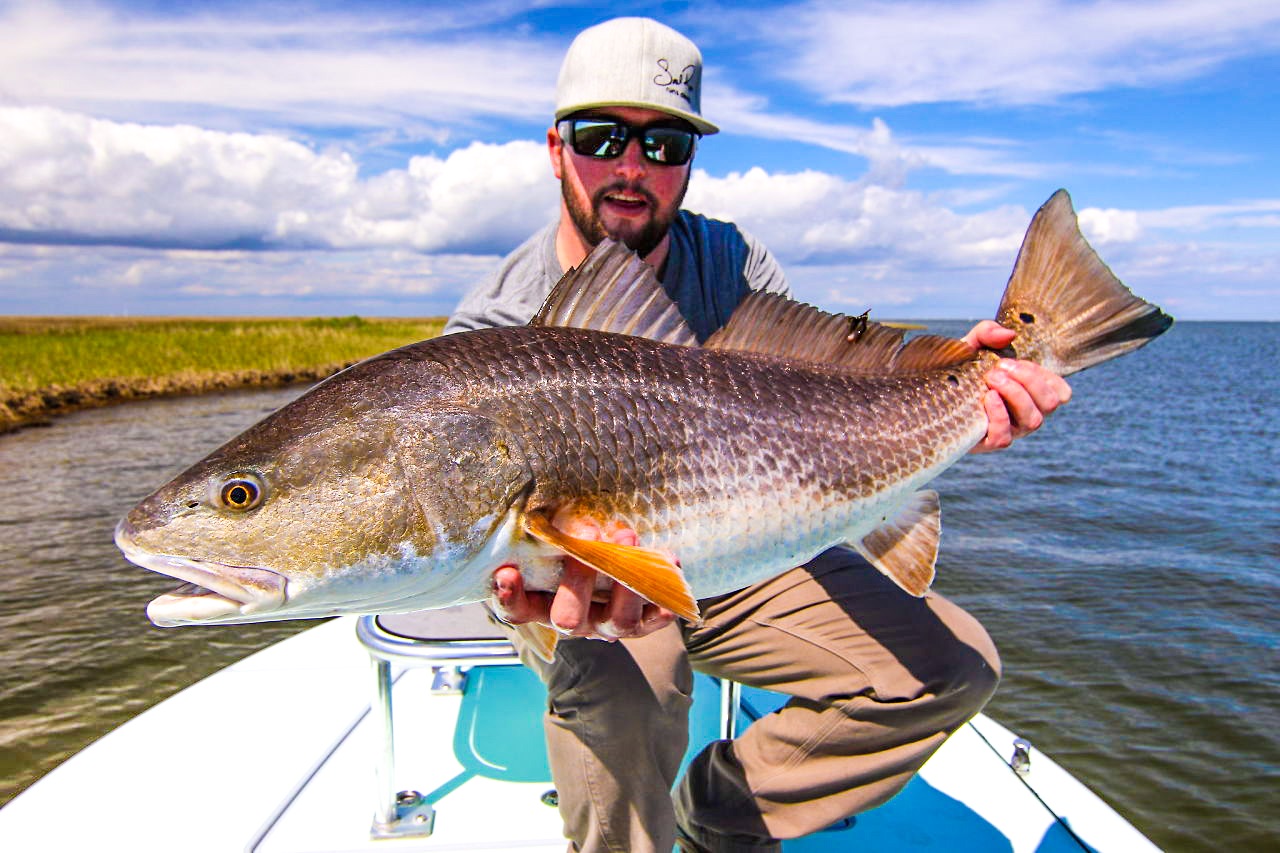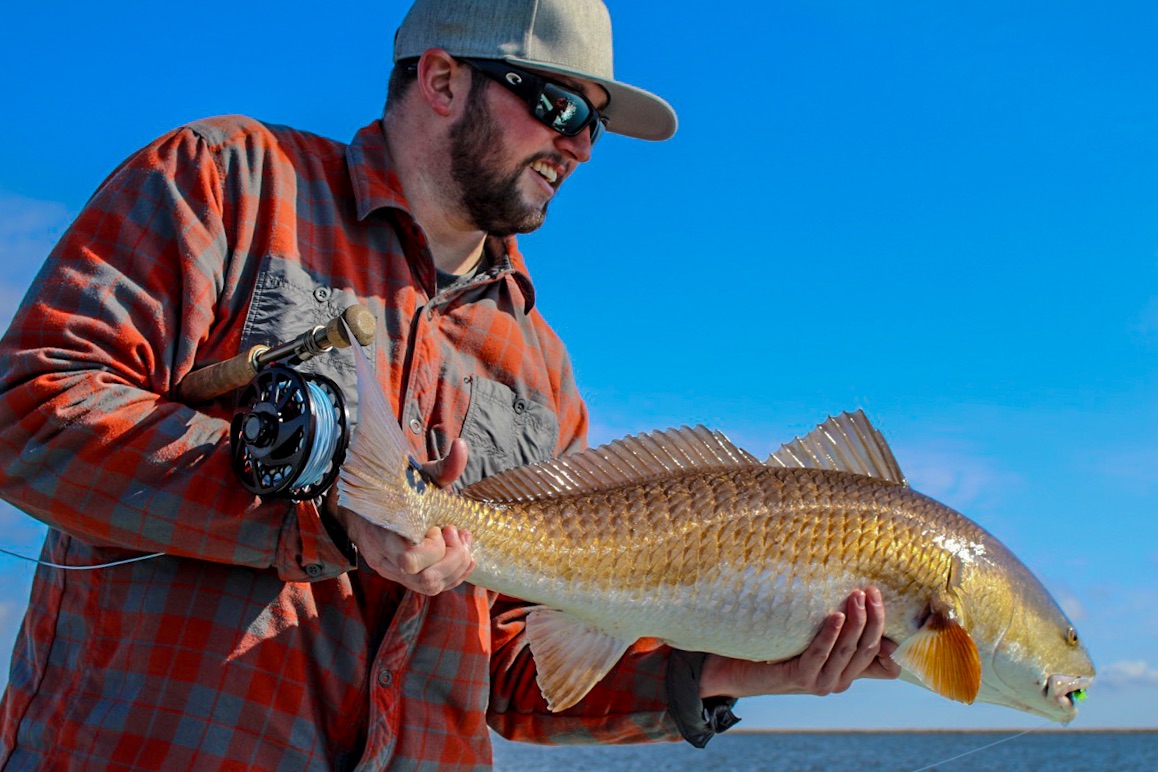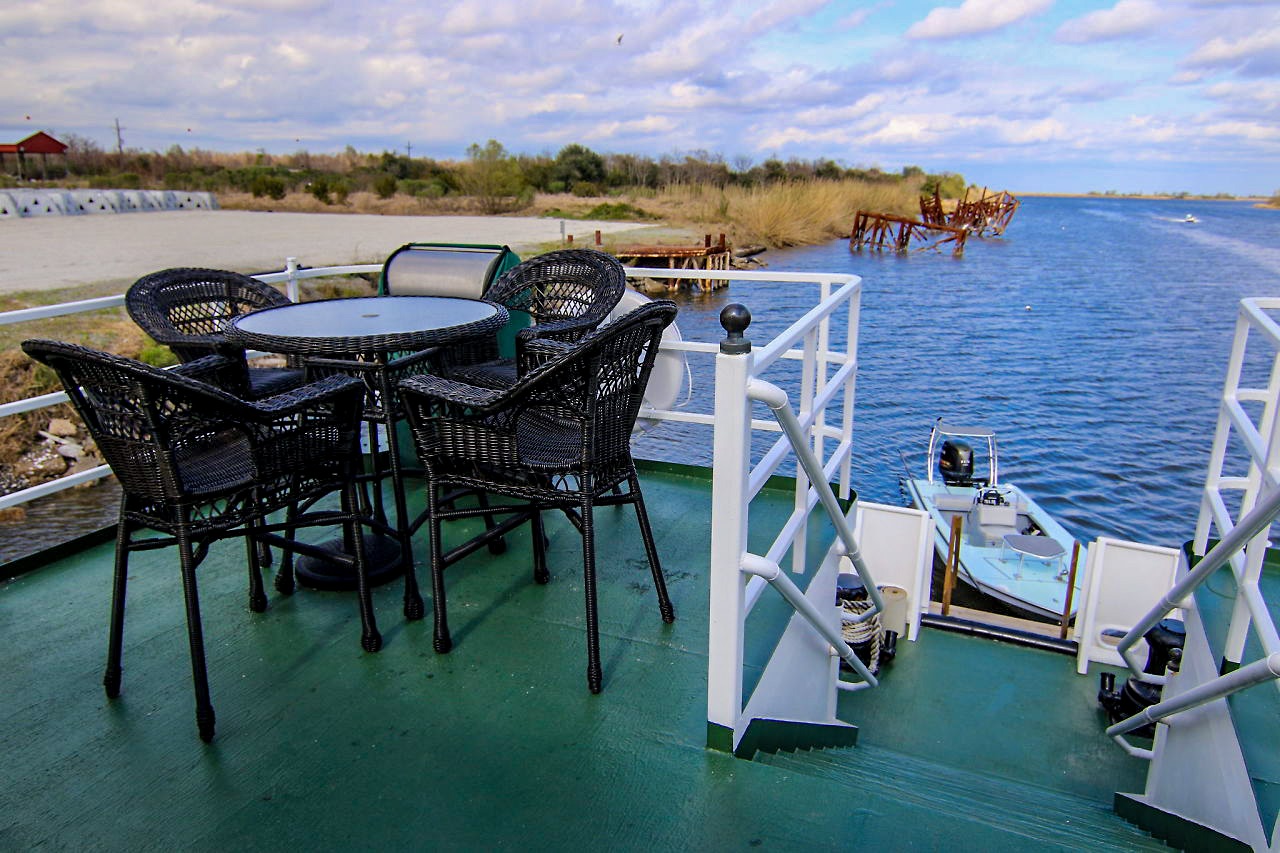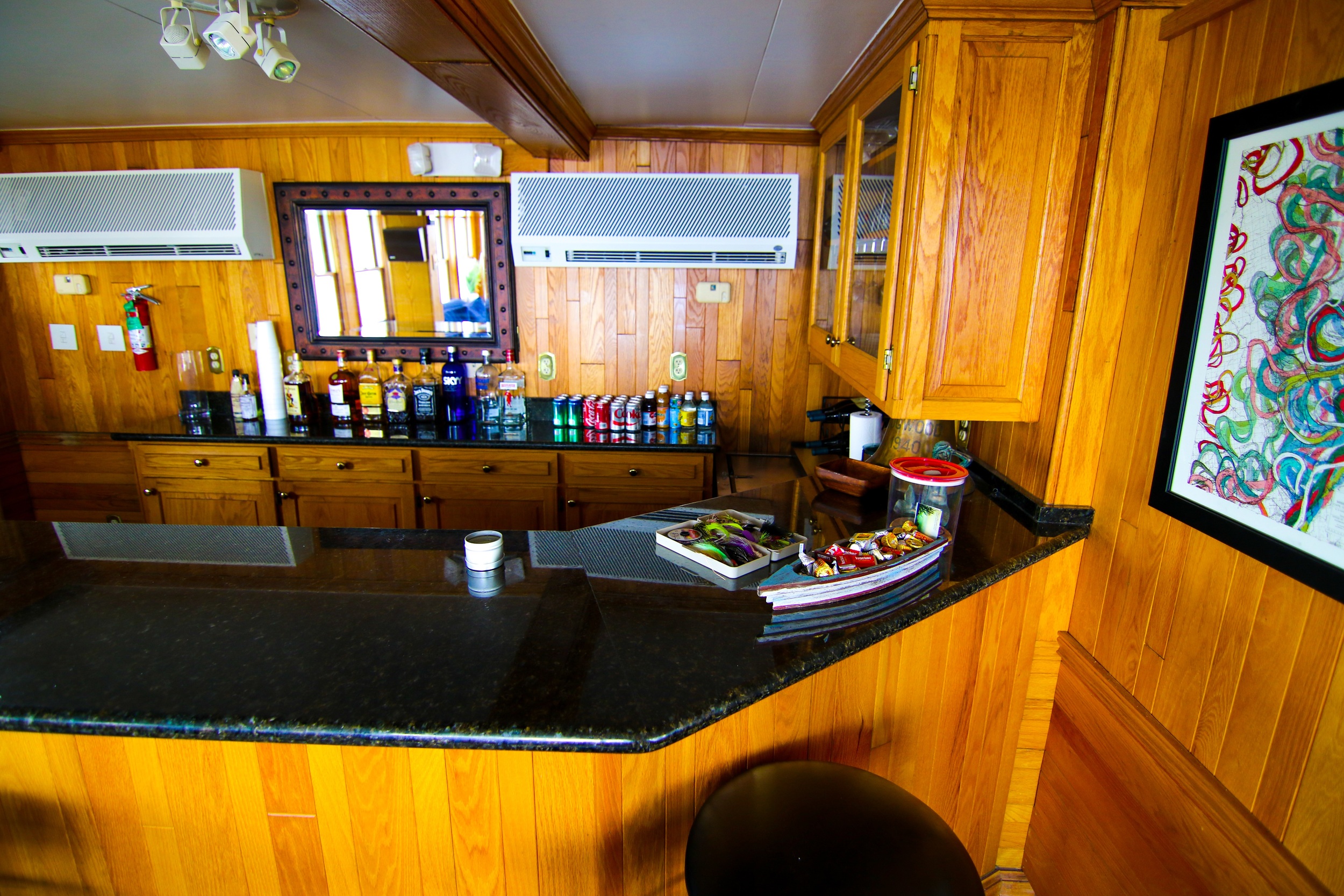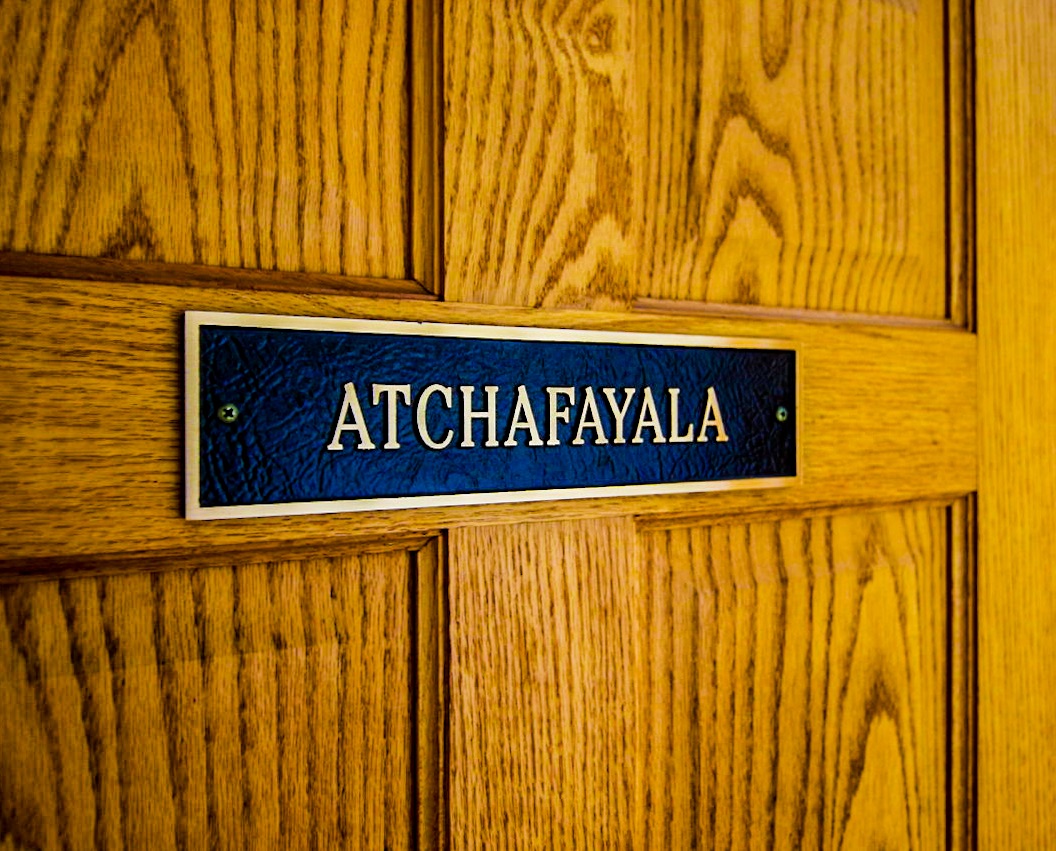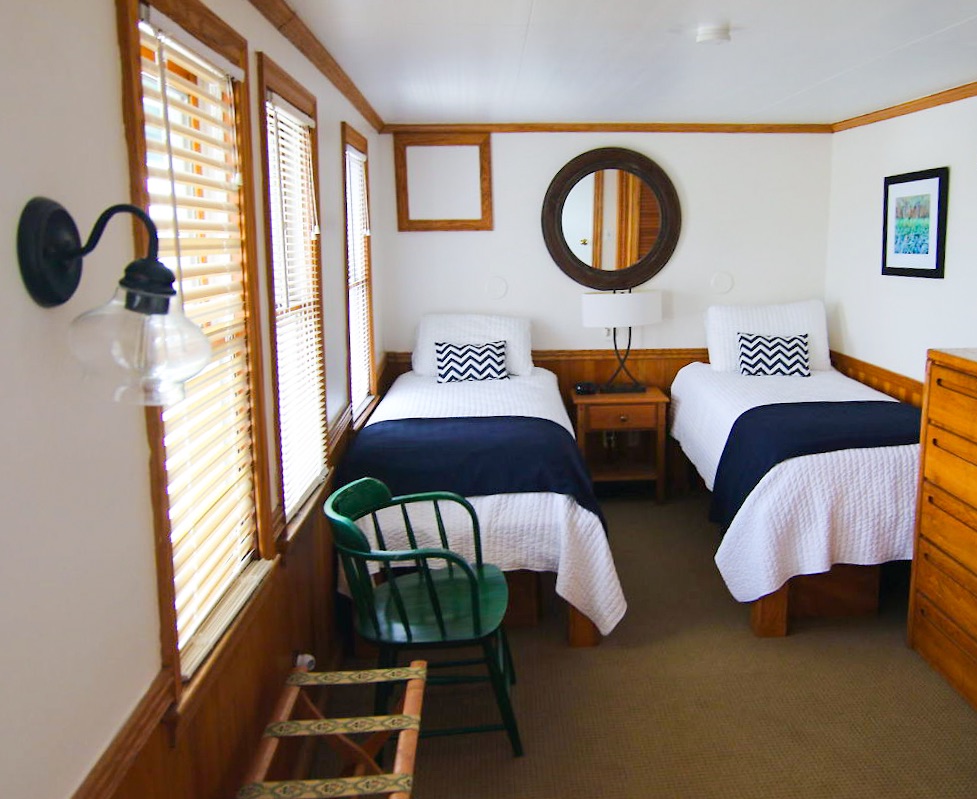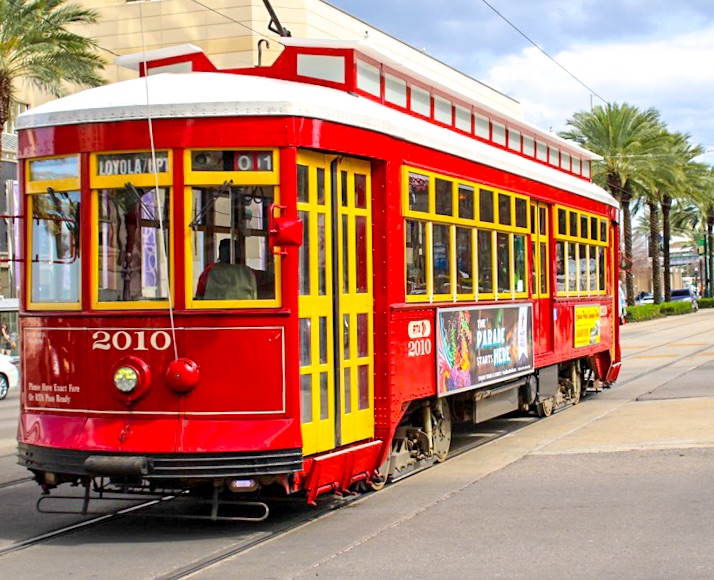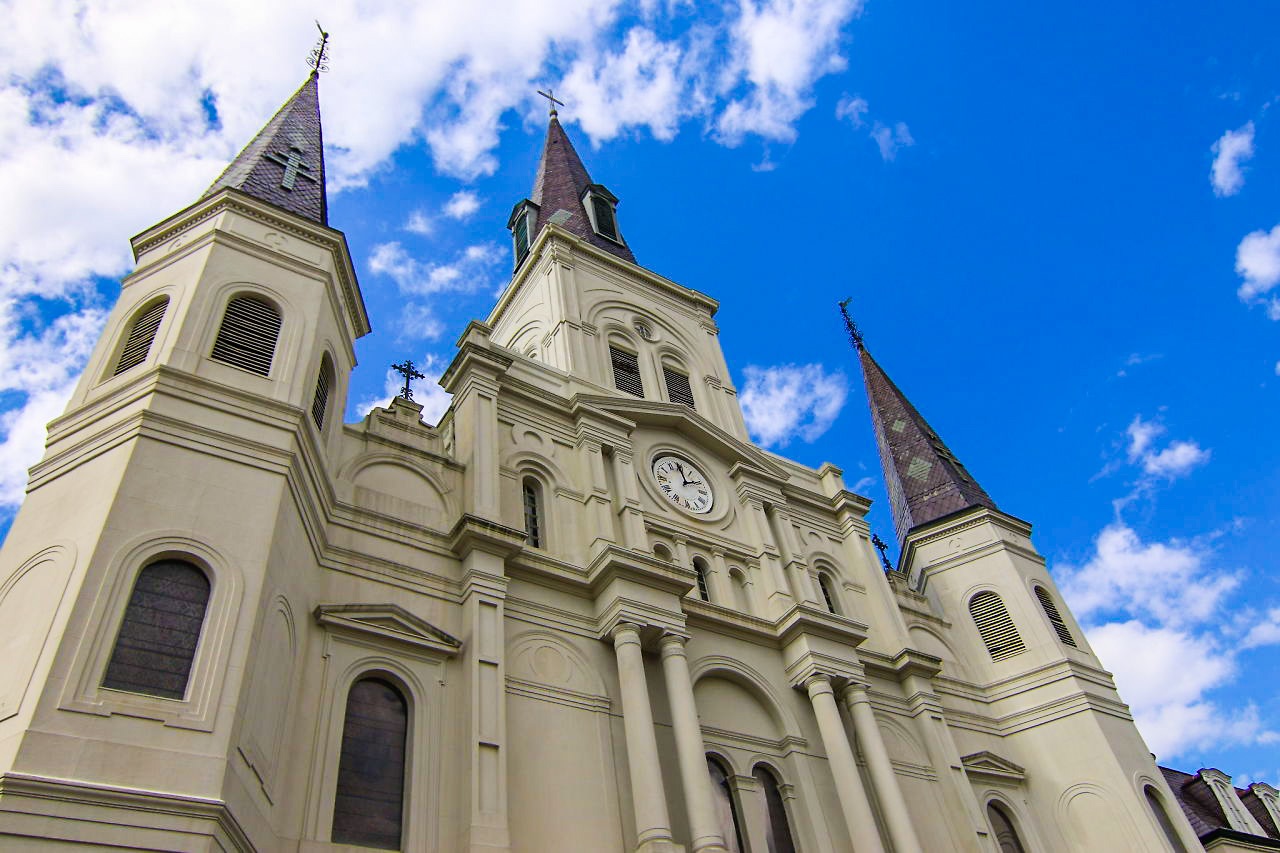 Fly Waters Expeditions at Southern Way Charters; Dogwood Lodge - Louisiana Marsh
Emergent Expeditions invites you to explore a unique fishing experience in thriving coastal Louisiana fly-fishing country. This destination packages has been developed through a collaboration partnership between professional guides; Fly Water Expeditions and experienced lodge operators; Southern Way Charters. The Guides with Fly Water Expeditions are ready to get you and your group on the water to fish the Louisiana March for bull Redfish on the fly throughout the year. The Southern Way Charters, Dogwood Lodge and Sportsman Lodges offers an all inclusive fly fishing program that is both comfortable and affordable and includes on the water accommodations. As with all of the Emergent Expeditions destinations, there are no extra booking fees and often times we provide better rates than if you book directly with the lodge. In addition to getting the best rate possible you also will have the additional advantage of our personalized pre departure travel information package and automatic enrollment in our Book One - Hook One program to support intercity youth and US Veterans education fly fishing deployments.
The Louisiana Marsh is a special place, and we are sure you will see this in the first ten minutes after boarding the Dogwood Lodge. Even after all of the extreme events that have occurred in the Mississippi River delta over the last few decades the marsh, its waters, and the aquatic life that inhabits this unique place are thriving! This package is a joint effort between the best fly fishing outfitter in the greater New Orleans area; Fly Waters Expeditions and one of the newest and most unique lodging options owned and operated by trusted and experienced lodging provider for sportsmen; Southern Way Charters, Dogwood Lodge. This Emergent Expeditions fly fishing destination package starts out with a recommended three nights and two days of guide fishing staying on an all-inclusive floating lodge. This combination of top quality guide service paired with unique and well-appointed accommodations makes this experience an ideal weekend getaway to a destination that you will never forget. Fly fishing the Louisiana marsh for giant bull Redfish is an addicting pursuit and this package will provide you and your fish partners with the opportunity to fish with different and exciting methods and in a variety of fishing locations depending on the time of year that you visit.
The Expedition-
Typical Day on the water- Fishing the Louisiana Marsh is a truly exceptional experience and it kicks off with a fast yet comfortable run in the flats fishing skiff after breakfast when your guide picks you up at the stern of the floating lodge. Your US Coast Guard certified Captain will expertly navigate the maze of creeks and bays to get you to the perfect flat depending on the conditions of that particular day. These areas of the marsh is tidal influenced and has a mix of salt and fresh brackish water. Depending on the winds, tides, sun angle, temperatures and water clarity your guide will take the boat to the ideal flat and pole the boat positioning the skiff and angler at the best angle to spot and catch a redfish. A typical flat may take between 20 minutes and a few hours to fish depending on the conditions.
As you look around the marsh it doesn't take long to realize that this is a truly expansive place that provides literally thousands of excellent bays and flats to chase gamefish. On a typical day your guide will take you to range of different types of flats depending on the conditions and the fresh lunch prepared each morning by the lodge will be served at your convenience in the skiff. To follow up the great day of fishing, your guide will drop you back at The Dogwood Lodge dock and you can kick back and relax with a cocktail and some appetizers before indulging in a gourmet dinner. The dogwood lodge is a great place to catch up with old friends or develop key relationships with clients.
Target Species- Large bull Redfish are defined as a Red Drum that is over 30 inches in length and the Fly Water Expeditions team has perfected the act of sight fishing for these powerful and aggressive fish to catch them on the fly. Beyond catching Redfish, anglers may have the chance to catch, Black Drum, Jacks, Seatrout, and also gar.
Site Fishing at its finest- Seeing a large bull redfish tailing at a couple hundred feet while the guide is poling the skiff into positions can get your heart racing, and once you sight a 30+ pounder and start casting to it you will hardly be able to blink. Like a giant orange pumpkin levitating to the surface of the marsh! Sight fishing for a bull Redfish is a surreal experience and is often overshadowed by their aggressive strikes and drag testing runs of these powerful fish. Scanning the surface of the marsh waters when your hunting for these fish can be full of surprises, so stay alert and be ready for that next levitating basketball to pop up 5 feet from the boat and chomp your fly on a quick flip cast. We promise that once you return home from this trip you will have a hard time shaking the entire experience and you will already want to plan your next trip to the Dogwood Lodge to fish with Fly Water Expeditions.
Travel Details-
Length of stay: For this domestic destination program Emergent Expeditions recommends starting with three (3) nights and two (2) full days of fishing. If you and the other members of your party are interested in extending the length beyond the three nights there is the option to make the trip, let Emergent Expeditions know this at the time of booking. Also keep in mind that depending on the season that you decided to visit there is the option for waterfowl hunting or even a cast and blast expeditions as well where you can waterfowl hunt and fly fish in the same day.
Season: The Fly Water Expeditions fishing season runs nearly year around, fly fishing for redfish is consistent year around and Emergent Expeditions is happy to help you choose the best time of year for you and the rest of your party. Here are some highlights of each season and its fishing, and feel free to contact us if you have any questions about matching the trip dates to your fishing style.
January to April- Water temperatures in the marsh has cooled and fish continue to forage for baitfish, actively feeding all day. The best fishing is often concentrated during the peak daylight hours between 10 am and 3 pm when water temperatures are the warmest of the day. This time of year large bull redfish are often solitary and can be very aggressive to a well presented streamer. Weather this time of year is variable and it is recommended that you dress in layers and have rain coat and pants to not only cut the cool morning winds during the boat ride to the spot but to also protect yourself from any precipitation that may roll in during your time on the water.
May to August- This is the warmest and more humid time of year to be out fishing in the Marsh, or anywhere in the south for that matter. The fishing in the summer can be lights out with large numbers of fish schooling and feeding in shallow water. As the summer progresses and the water temperatures rise the fish can become more aggressive and start eating surface flies that presented in a more aggressive manner. The weather during the summer on the marsh can range from comfortable temps with bright sun to hot and muggy. This is a great time of year to dress light but also think about covering your skin with light and quick drying materials. And don't forget the sunscreen!
September to December- The fall fishing in the Louisiana Marsh is the what legends are made, this is because the from the early fall until sometime in late October or early November the bull redfish are preparing to spawn and can be very aggressive to both a well presented streamer and top water flies and fish can also be seen chasing bait in schools. After the fish spawn they are also very aggressive to the fly as they are foraging to regain strength following spawning event. The weather in the fall can be difficult to project due to the possibly of extreme storm events such as hurricanes and tropical storms in this region but typically the weather is cooler in the mornings and warm to hot during the day. This time of year is also the busiest season for the fishing guides and lodges so plan ahead and book your trip early in the year if you interested in these dates.
Capacity: Maximum of 12 guests.
What is included in the Emergent Expeditions Dogwood Lodge Fishing package:
Three nights stay in the comfortably appointed guestrooms of the Dogwood Lodge, where each room has two comfortable full beds and one bathroom in each room. This stay includes all drinks and meals while in staying onboard the floating lodge. Breakfast, lunch, and dinner will be prepared by lodge host and made to incorporate both locally sourced and exceptionally fresh seafood ingredients. This gives you a taste of the classic Cajun cuisine and also allows you to become accustomed to truly refine southern culture and the great foot that it fosters. Both breakfast and dinner are served in the floating lodge's dining room and lunch is prepared to-go including soft drinks and water to be eaten on the skiff while out with your guides in the Marsh. Your stay also includes all drinks, both alcoholic and non-alcoholic while on the Dogwood lodge vessel and they stock a wide variety of premium beers, wines, and liquor. The Dogwood Lodge cannot by law provide clients with alcoholic beverages to-go for fishing day trips but you are welcomed to bring your own for your time away from the floating lodge.
Two full days of guided fly fishing by a Licensed US Coast Guard Captain on a modern flats skiff (2 Anglers with on Guide/Skiff).
6% tax on the lodging is included in the packaged price and price per person is based on double occupancy.
As always Emergent Expeditions planning and booking services are included with the package rate at no additional charge as well as automatic participation in our Book One – Hook One campaign that gets intercity youth and veterans into the outdoors fly fishing.
Not included in the packaged price:
Rental cars or transfer from the airport to the lodge and back to the airport (Louis Armstrong International Airport in New Orleans, Louisiana has multiple rental car agencies and is located roughly one hour to the west of the Dogwood Lodge, inquire about arranging shuttle service for groups while booking your package with Emergent Expeditions).
Gratuities for Fishing/Hunting Guides, and Lodge Host/Staff.
Any alcoholic beverages that your group is would want when not on the Dogwood Lodge.
Louisiana Fishing License is Required You will need to purchase a 3 day non-resident Louisiana fishing license for all redfish trips. The cost is $10.00/person and you can purchase it by phone w/ a credit card (Visa or Mastercard). The phone # is: 1(888)-765-2602 and operators are available 24/7. You will need to ask for a (code 79) non- resident license, the operator will have you write down an authorization number which you will need to bring on the boat. Make sure the license is valid for the dates of your trip. You can purchase it well in advance so the only thing you have to worry about when you get here is catching monster fish!
Policies for SWC Sportsmans & Dogwood Lodges
We hope you enjoy your stay with us. Please make sure that all members of your group are advised of the following information.
Check-In and Check-Out CHECK IN time is 3:00 pm. Please do not arrive before check in as housekeeping needs to complete the cleaning from previous guests. CHECK OUT time is 11 am. Please vacate property no later than 11am so that we can have it ready for the next guests. If you are fishing the day of departure we will hold your bags for you to pick up at return. If we have room available when you return, you are welcome to shower and change clothes.
Deposit – A 50% deposit is required to book a reservation along with a credit card.
Lodge cancellations made 30 days prior to the reservation date are entitled to a full deposit refund. We will hold your deposit for 1 year to reschedule for Lodge cancellations made less than 30 days. If you have not rescheduled during the 1-year period, your deposit will be forfeited.
Fishing and hunting charter cancellations must be communicated 30 days before your charter date. We are officially notifying you that at least 30 days' notice must be provided in order to cancel your trip and receive a refund on your deposit. If you do not provide 30 days' notice regarding cancellation of your charter, your deposit will not be refunded. If your fishing or hunting charter is cancelled by the guide due to weather, then the deposit is refundable.
Pet Policy – Positively no pets are allowed inside.
Smoking Policy – No smoking is allowed inside. Please use the outside porch and deck for smoking. Please use an appropriate receptacle for cigarette butts. Do not throw them on the deck, porch, or in the water.
Towels and Linens – All are provided and not to be taken off the premises.
Activities Not Allowed No drinking by minors. No illegal drugs. No activity that would disturb other guests and neighbors.
Sanitation – The Lodges have waste treatment systems. Do not dispose of feminine products, baby wipes, paper towels or any other items in the toilet. Soiled toilet tissue is the only thing that should be flushed. Other items create problems that may cause toilets to backup. Please dispose of other items in trash cans. Please do not dispose of any bleach or bleach based products in the toilet as this will damage the waste treatment system.
Liability – Southern Way Charters, Inc. and Biloxi Marine LLC are not liable to guests, guests' employees, patrons and visitors, or to any other person for any damage to person or property caused by any act, omission or neglect of the guest or any other tenant of the described premises, and guests agree to hold owner and manager harmless from all claims for any damage whether the injury occurs on or off the premises. Southern Way Charters, Inc. and Biloxi Marine LLC will not be liable for any injury caused by any defect therein to the guest or anyone on the premises who derives his right to be thereon from the guest.
Damage and Theft – We ask that you respect the property. You will be responsible for any damage to property or missing items. We understand that accidents happen and we ask that you report any damage immediately so that we can arrange for repairs or replacement as soon as possible.
PLEASE READ ALL POLICIES CAREFULLY. BY PAYING FOR ACCOMMODATIONS AND CHARTERS, YOU ARE AGREEING TO ALL CONDITIONS AND POLICIES.